Day 1 :
Keynote Forum
University of Manchester, Bahamas
Time : 10:00-10:45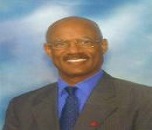 Biography:
Timothy Barrett has graduated from the University of the West Indies in 1974 and did his General Practice until 1986. He has studied Psychiatry in Manchester, England under the supervision of Professors D Goldberg, N Kessel and E Szabadi. He received his MSc (Psych) from the University of Manchester, School of Medicine, in 1992. He has authored and co-authored several research papers. He is an Associate Lecturer at the UWISCMR Bahamas, is currently in private practice as well as Consultant Psychiatrist for the Public Hospitals Authority in Consultation-Liaison Psychiatry.
Abstract:
Consultation-liaison Psychiatry [a.k.a. liaison psychiatry, consultative psychiatry or psychosomatic medicine] is a branch of psychiatry that takes place in a general hospital or medical setting and it involves the psychiatric team in the care of persons with general medical, surgical, obstetrical and gynecological and other physical medicine diagnoses.This branch of psychiatry was formally recognized as a subspecialty in 2004 and was named Psychosomatic Medicine.In New Providence, Bahamas, consultation-liaison consults were referred to the Community Mental Health psychiatric team based at the Community Counseling and Assessment Center [CCAC]. Until January 2007 the junior medical staff was the mainstay of provision of services. However, starting the first Monday in 2007 weekly consultant teaching ward rounds were instituted and continue until the present.It has long been recognized that psychiatric factors increase the risk for the development and poor outcomes of physical disorders [Stoudemire et al.]. Prompt appropriate management of psychological problems and distress in persons diagnosed with a physical medical disorder results in lower morbidity, reduced mortality rates, reduced length of stay in hospital as well as reduced readmission rates.This retrospective study was done to assess and evaluate the referral patterns and numbers of the various departments of the general medical hospital as well as provide baseline data for establishing current and future human resource requirements for providing these services.The study also points to areas of deficiency in targeting the precise reason for referral as well as the physical medical diagnosis. Finally, the current status is described.
Keynote Forum
Umea University, Sweden
Time : 10:45-11:30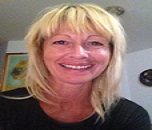 Biography:
Inger Ekman is a social worker with a master degree in social science. She lectures in social work and carries out her doctoral studies at the Department of Social Work and Umeå Center for Gender Science, Umea University, Sweden.
Abstract:
During the last decades self-injuring acts, the intentional destruction of one's own body tissue without suicidal intent, have been reported as a wide-spread phenomenon among adolescents and young adults in the community. With few exceptions, scientific literature describes and explains self-injuring acts as an outcome of individual psychiatric or psychological characteristics and is concentrated on finding deviant intrapersonal patterns, gender differences, psychopathology, and emotional dissimilarities between those who self-injure and those who do not. However, the high prevalence of self-injuring acts in the community indicates the medical view to be an insufficient explanatory model that hampers the understanding of this multifaceted phenomenon. This presentation describes and challenges the medicalization of self-injuring acts, and argues a need to move research out of the medical paradigm by explicitly exploring the impact of social, cultural, structural and gendered factors on self-injuring acts. Advancement in research requires an approach beyond the limits of the medical perspective. In order to create a better understanding and a more nuanced view on this wide-spread social phenomenon, social scientific research needs to challenge the medical view and the medicalization of self-injuring acts.